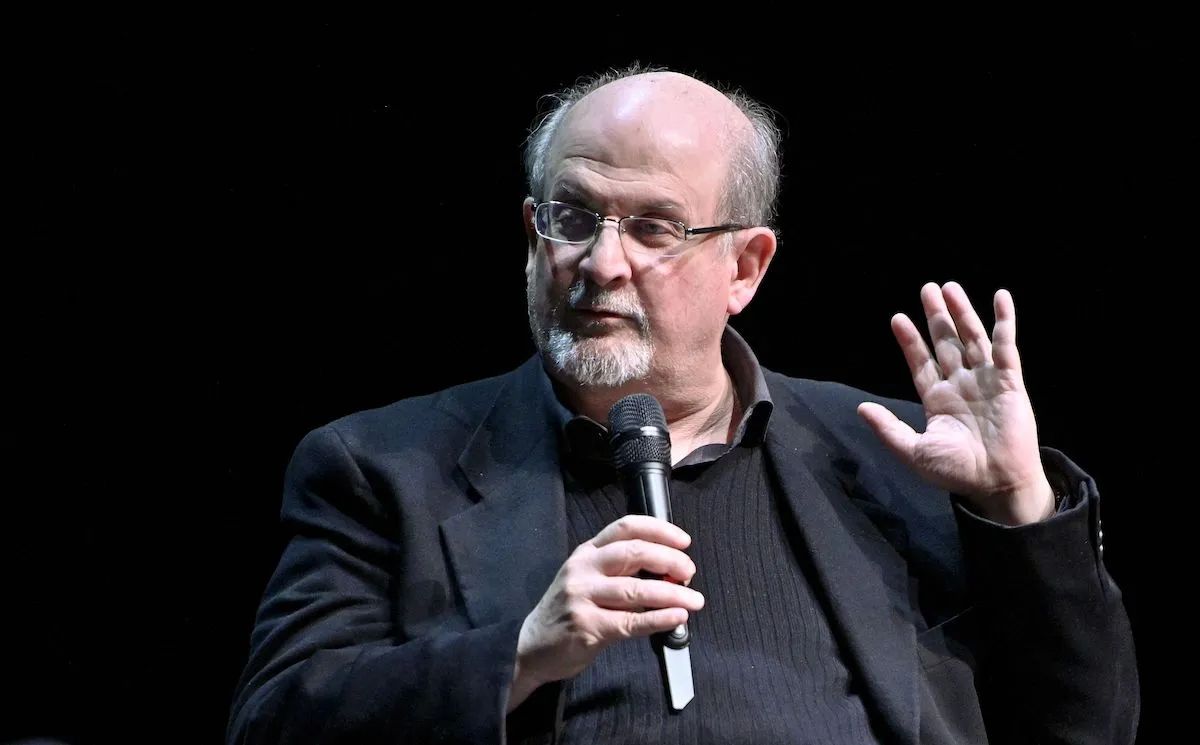 After all this time someone managed to hit, cruelly: Salman Rushdie, wonderful poet and writer of award-winning books was attacked on Friday with a knife and hit 10 times. At the moment of this writing he seems to  be out of danger. I hope he will recover and heal mind and body to come out even stronger than before.
The darker side of any religion sometimes is revealed in such acts: Manipulated simple-minded people who actually believe that freedom of press, opinion and religious following could be considered a sin, exist. They existed in ancient history when Muslims and Christians killed each other in the 'Holy Land' apparently over who would own it.
When it really was about power in that region and trade ways as well as roads.
In ancient times and these days: Any religion can be abused to manipulate people into cruel deeds, into following someone for the sake of simple solutions in words, in order to feel special, in a dangerous, deceptive safety of woolly-headed idolatry.
The only way out of what Plato described in the cave allegory: People sitting in a cave, with the entrance behind them, a slight elevation and a light on it between, watching the cave walls. Life and its figures passing by the entrance outside, to such humans appear like flickering shadows on that back wall.
To leave that cave of misinterpretation and age-old manipulation means: Train your mind.
Learn about thoughts and ideas. Understand that humans need to respect each other in order to be able to live in a world of peace and joy. To be able to even let their dreams come true which might be just – to live and let live in peace of mind.
To watch over human rights as declared in the Human Rights Declaration of the United Nations – is without alternative!