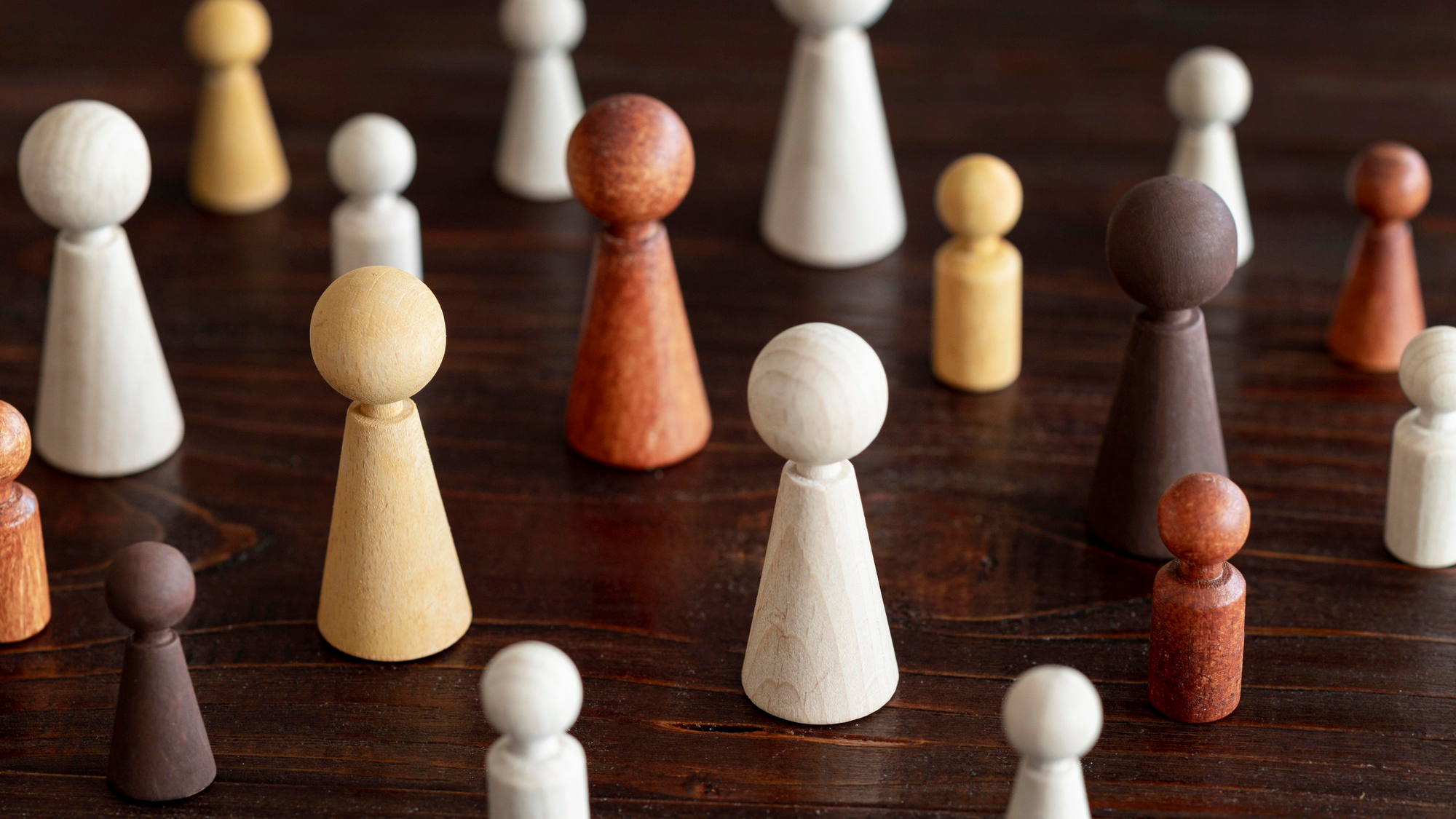 They tell you these days that certain types of people are predestined to be victims… Apparently explaining something… Victimized as the geeky kid, the odd one in the group…
But look closely, because: How large is the group, really?
How many make a lot of noise and 'chase', and how many don't say anything, at all?
You will find the numbers at odds, too:
The majority – or rather the 'loud' ones – often are only those that fit into the 'official picture' that is prominent at a point in time.
During the 1960s and 1970s in Europe a new generation had raised an idea and made part of popular culture, what now has become part of marketing:
Dare to think different.
The previous generations had – often just by not caring – allowed millions of people be killed in two world wars that were actually 'good' for a few only, the rich, the wealthy – and the conglomerates.
Later, as I mentioned, until well into the 1980s, being careful, considerate and kind was actually 'en vogue'.
These days it seems, it is 'en vogue' again, to be rich and famous…This in turn seems to call for a certain type of thinking, behaviour and mindset. As homogenous as possible. Any deviations from the 'typecast' creating irritation. Being different apparently allowing the apparent 'majority' to blame, chase or make victims of those that seem not to 'fit' what is called 'mainstream'…
But, and here comes the 'but': Is it really?
Are all those people who do no agree with these ideas but keep quiet, perhaps the 'silent majority'?
If that is true, we should rethink the currently prominent idea of the 'victim type', the 'natural target', as it is cruelly put sometimes, because that concept is the 'devil an' all':
It blames the victims for being victims!
It aquits the real culprits from all responsibility: "I couldn't help doing it, they are that type…"
It is important to have rules in a community to prevent harm, or even crime done!
In that respect we need to observe such rules, each and everyone.
Other than that, the call for conformity to an 'ideal' of behaviour or appearance can create mindless and even heartless human beings who live 'exclusively', instead of 'inclusively'.
Perhaps people teasing and torturing others are the culprits, after all?