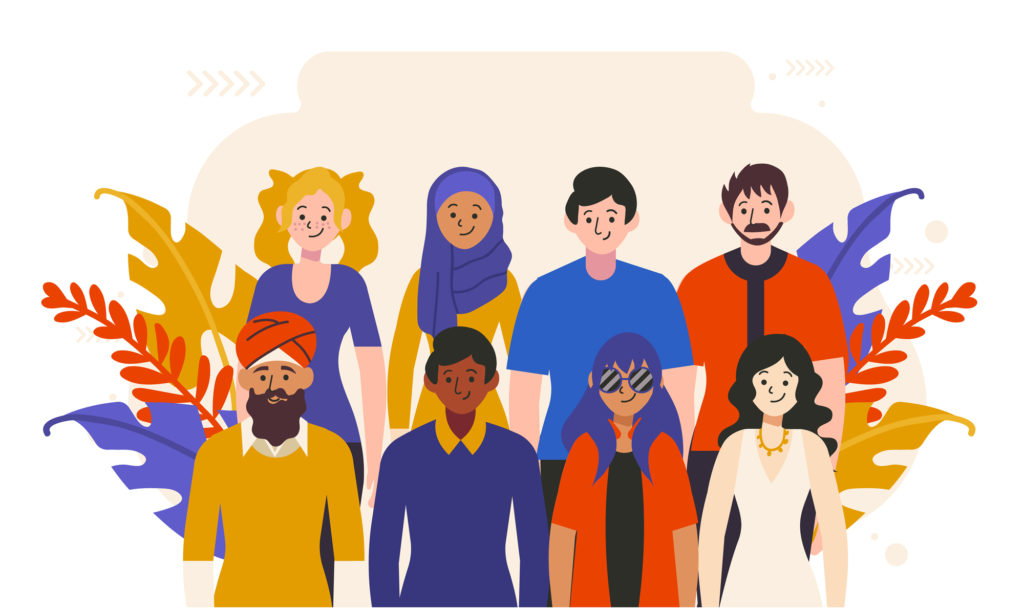 For quite some time now, research about peace and how to keep it has been going on, at least since WW II, one of the most dreadful catastrophes mankind has seen.
Among the most important aspects are these two, which actually are two sides of a coin:
pluralism and tolerance.
They seem easy in theory, but everyday practice shows they are not. Why?
Because it is human to be afraid or at least intimidated by what is different from ourselves. To judge – and more importantly – feel judged by the 'other'. The concept, idea, shape or, simply, behaviour that is different from what we are used to.
In ancient times so research seems to confirm, this point of view was a lifesaver: trust only what is the same, difference can be dangerous. Apparently animals still act that way: any smell, colour and shape different from their own seems a danger.
Yet, there are details that can make all the difference: animals that are smaller, insignificant, or have a smell that is considered neutral, may be ignored altogether.
This points to something that makes the whole idea even more poignant:
The other is only made an issue of, if it is not just different – but when it appears to be dangerous!
Unfortunately, this is true for human behaviour too:
Most of the times human beings start fighting, on smaller or larger scales, they do so because they feel endangered.
Xenophobia is the ancient Greek term for the behaviour that is at the root of these situations: the fear of the stranger, the other, the dangerous one.
Peaceful coexistence, if aimed at, needs these few ideas:
Remember that with self-esteem and the realization of being human and thus imperfect comes more security by feeling adequate.
Start getting to know yourself better to help self-esteem along.
Stop thinking that feeling insecure or inadequate is something bad – or very singular. It's human to feel afraid sometimes, to feel inadequate or insecure. Deal with it.
Do not try to feel more secure by making others smaller, in deed, or in words.
Most importantly: try to cross the boundaries, get to know the 'other' on safe grounds – and start relishing what plurality has to give.
This is the high road to peace – and more respect, for yourself and for others.