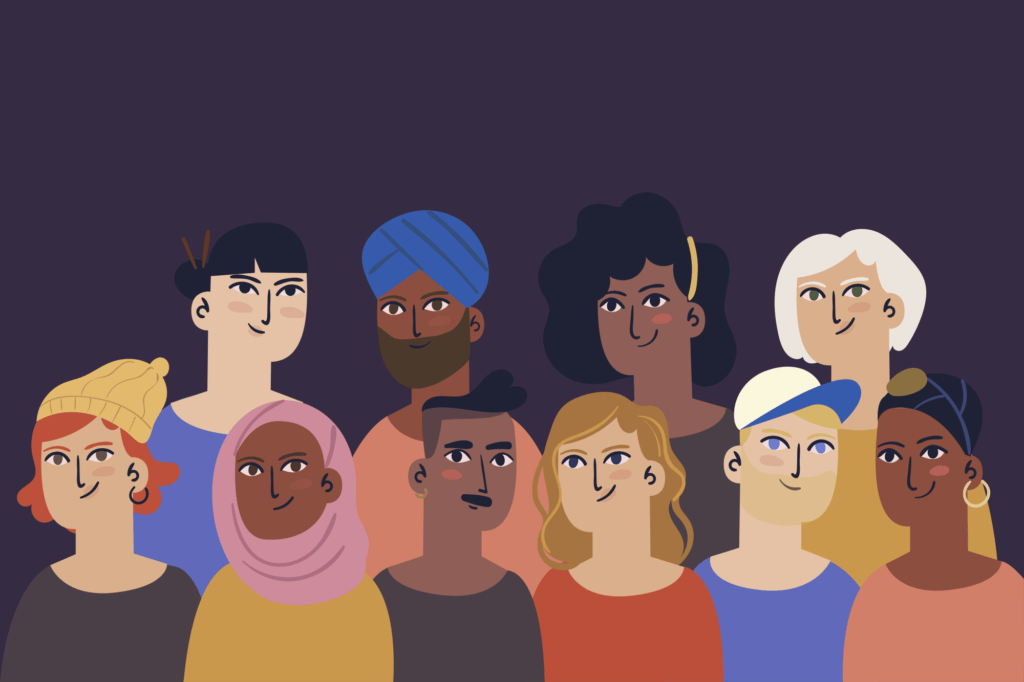 Human beings and large crowds: an explosive mixture, at times.
My father used to put it quite bluntly: "if  1,000,000 flies sit on crap – you will too?"
Large crowds and also large groups can be wrong and they can be dangerous. In politics, they can cause dreadful movements, such as the Nazis were during the Third Reich, my favourite example, because so close and real in history.
There are sects that make people tools in the hands of their 'leaders' for a religious cause.
There are other kinds of groups.
Why do people in everyday life seek crowds or a group to join? Why do we look for confirmation of our views in a group, sometimes even just family or friends?
To feel safe – or safer.
Because we feel we are being accepted with what we feel or think. To feel less insecure or threatened, or more proud of ourselves, since we are part of a larger 'body of common interests'.
This can be important. Human beings since the dawn of time were not meant to exist on their own.
Also, in worthy causes, a group makes us stronger, for example peacefully, non-violently fighting for environmental change, by protesting in the streets.
Joining a group for child protection. Or for the protection of women. To do good for those who are less fortunate than we are, who live on the streets perhaps.
To share joy and make it manifold!
But how can we judge if a cause is worthy? Especially if you feel already insecure or threatened.
Fear can be the worst counsellor!
The beginning of it all is respect:
For oneself.
For others.
For all living beings.
Working at self-esteem can be a good starting point.
But how does respect for myself feel and how can I get over the fear, since others are there that threaten me – or seem to do so?
That's a tough one. I think there are times when easy solutions can be even more dangerous.
The best couple of ways I feel can help, are these:
Learn a method of self-defense that teaches respect for a sparring partner. This will influence your way of treating yourself and others – respectfully.
Join a good group of similar-minded people.

Find them by using the values given above – or use the United Nations' Human Rights Declaration, as a yardstick.

Have patience and keep the ultimate worthy goal in mind:
keeping the peace in peaceful coexistence.