I am a dedicated fan of the Kenneth Branagh-movie 'In the Bleak Midwinter', also called 'A Midwinter's Tale', German: 'Ein Winternachtstraum' !
You never heard about it?
Well, here's a short summary of the plot and a few screenshots*…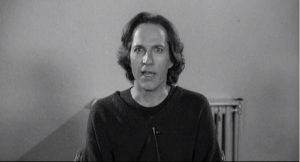 Joe, an unemployed actor, decides to take a definitive step in the direction of a great career and so – starts off for 'Hope', a little village somewhere in England – accompanied by seven wonderfully spirited, warm-hearted and enthusiastic 'co-workers' – to save 'Hope' and the people there by enacting Shakespeare's 'Hamlet' – as a Christmas play …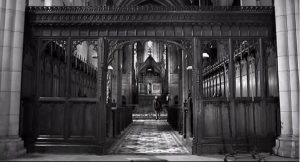 As one might expect, the project is not amply funded; the location is a big, wonderful, but old and draughty church and – to boot – the 'digs' of the actors are situated within this same church!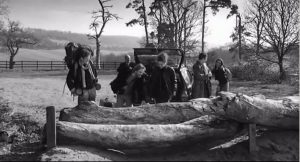 Against all odds – greedy landlords, dreary season, hopeless "Hope" – this little company not only manages to keep up their good humour and endear Shakespeare to the audience, but in the meantime you will alternatively scream with joy and burst with laughter.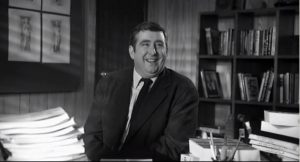 The characters are endearingly human, the ups and downs of all concerned are shown with so much loving humour that you almost cannot help wishing to be part of the company.
Although off the screen or even any digital media for years finally it's available again, now on Amazon!
---
* in placing these screenshots here I do not intend to violate any copyright or other laws connected with or pertaining to this movie. Should the copyright-holders judge/think otherwise, please do not hesitate to contact me so that I may withdraw these screenshots. I was unable to find out who the copyright-holder is at the time of this publication or how to contact them. As far as is known to me Castle Rock Entertainment is holder of the copyright.