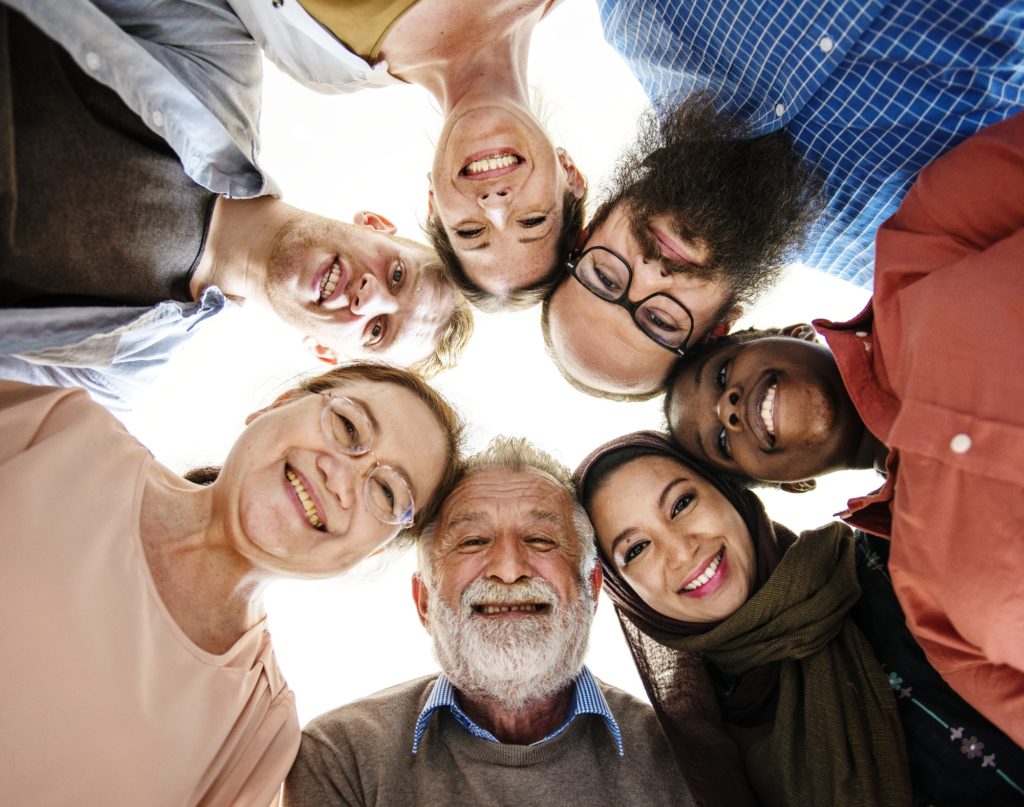 Again, someone has gone and done it: Hanau, Germany, 19.02.2020: a crazed man kills 9 people who seemed 'foreign' and then his mother and himself.
And now, wailing and crying and gnashing of teeth can be heard everywhere, online…
It is important to loudly and clearly state: such deeds are criminal!
But at the same time all the politicians that now stand pompously or even truly sorrowful in front of cameras in Germany, have to ask themselves, as well as the media broadcasting these images and speeches:
why so late?
Why did the discussion go on publicly for years on end without any foresight of possible consequences?
Is it even the bible, book of lots of wisdom, if nothing else, where it says:
"Sow wind and you will reap storm"?
The problems visible now and for almost two decades now are European, and home made:
A public discussion for years on all available 'channels' of information, newspapers, TV shows, news, fora and talk shows, which spills over into the so-called 'social media'.
This discussion started by a politician in the south of Germany who in the fall of 2016 called the refugees a 'problem' for the first time, this time around – and then gleefully taken on by the abovementioned channels, because:
News are goods to be sold as well!
The discussion continued endlessly, for more than 4 years! Again, on all public channels, trying to 'find ways out of the crisis', when there really was none!
On and and on droned the specialists and scientists and activists and journalists and political consultants and … everyone who hoped to make something out of this:
Over and over and over: 'a problem, an issue, a crisis'.
Then the right wing politicians and other charlatans and up-starts and power-thirsty elements: they are just as bad as any of those that go and do the shooting as such!
Because without properly thinking twice, thinking it through, taking care of possible consequences, they take up the yarn and go on spinning it to make a good sound rope – to ultimately 'hang' people by?
For centuries, sensations, drama, is what draws crowds. For some reason or another.
Learn from history! Learn, learn, learn…!
Some of the lessons are hilariously easy if you care:
Condemning the 'other' is easy!
Send fear into humans with less insight by making them aware of imagined 'strangeness' is easy.
People, like the AfD in Germany these days – or people like Trump and his party and followers, 'feed' on the fact:
In ancient Rome the 'recipe' worked the same way: make it public – and the crowd, the sheep will go 'baaahhh'.
So, do not condemn!
Do not call anything a problem, especially about other human beings, if it is not!
And, last but not at all least, also look for that most striking similarity:
the hungry masses, that feel abandoned by the few wealthy who abuse them for the sake of more power and more money:
they are the first to strike out at someone apparently weaker – because to have someone below oneself in the social strata provides some kind of pride to those that have lost even that.
But do not repeat those phrases! Do not pretend to listen to them for the sake of making them feel heard! And then abuse them again…
That was one of the most foolish – and damnable in its consequences – of tendencies a couple of years ago, in Germany, among others. That's how the AfD got started.
That's how political parties similar to it can gain power and ultimately throw us into the abyss of another world war, if we and you do not look out.
Because as the smart ones among my readers will know: those abusing wealth and power are not out for the good of the masses, even if they pretend to do so.
R-E-S-P-E-C-T!
Regardless of gender, creed and colour!