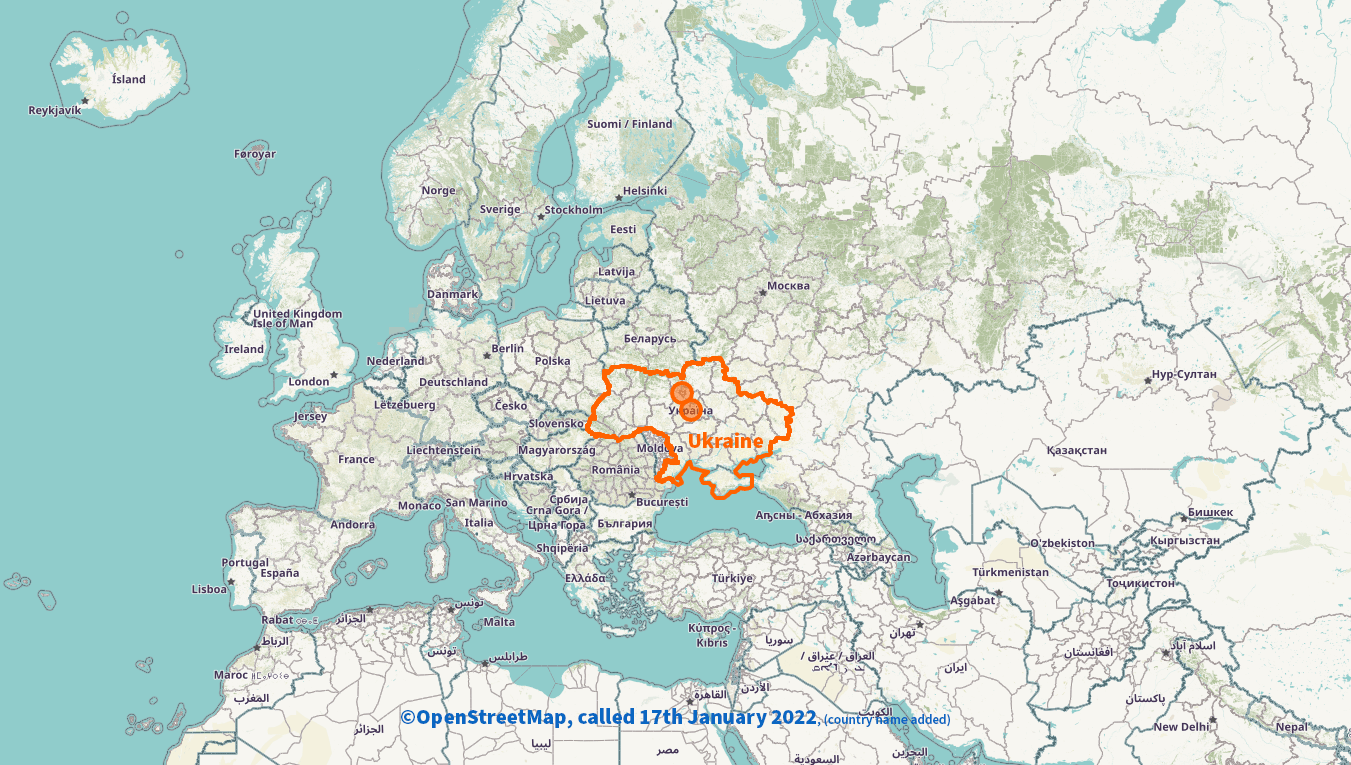 Ukraine, Russia and the US, Europe in between – it is not really new – it is once again the fight for power and money. Gas, weapons and influence on the continent are among the most prominent features of this conflict.
The global balance of power too is at stake, to some extent. Or so it appears.
But:
War is no option. It is no solution. War is driving a knife into the 'Gordian' knot that others have tied – sometimes it's not even really 'Gordian', just made to appear that way.
War is the ultimate failure of diplomacy.
War sometimes is just a means to hide even uglier goings-on.
Sometimes it is used as a means to make more money by selling weapons to both parties.
Sometimes it may even be a means to reinstate apparently lost pride. Which is perhaps the most pitiful of all reasons for war imaginable. In my opinion that reason would be sign of a severely disturbed mind.
History is full of examples for that too: Russian opposition in any shape or form is handled so cruelly and severely, not even murder being excepted in subduing any other than the official opinion; it's sad, tragic and dreadful all at the same time. Putin for quite some time now has become another sorry excuse for a man.
I consider myself extremely lucky to have been born and raised in peaceful and democratic surroundings, living in such a country where I can write what I think without having to be afraid.
That the expansion of NATO is viewed with vary eyes from all – others – concerned is only natural. Having Russian influence in Cuba for decades is one of the other variants of these opposing forces.
I could go on writing and perhaps not end till after another thousands of pages, because the principles involved are very very familiar.
Lets learn! Let's learn again and make peace. Not war!
Which means:
Learn and start realizing if not already done so, to understand each of the parties' involved necessities to 'safe face'. Which is probably the most crucial aspect of international diplomacy.
After that: Negotiate, negotiate, negotiate again, and again, and again. Perhaps that kind of patience can be learned from trade:
No trade, no profit; no agreements – no trade…
War is the ultimate failure of diplomacy – and no doubt about it.