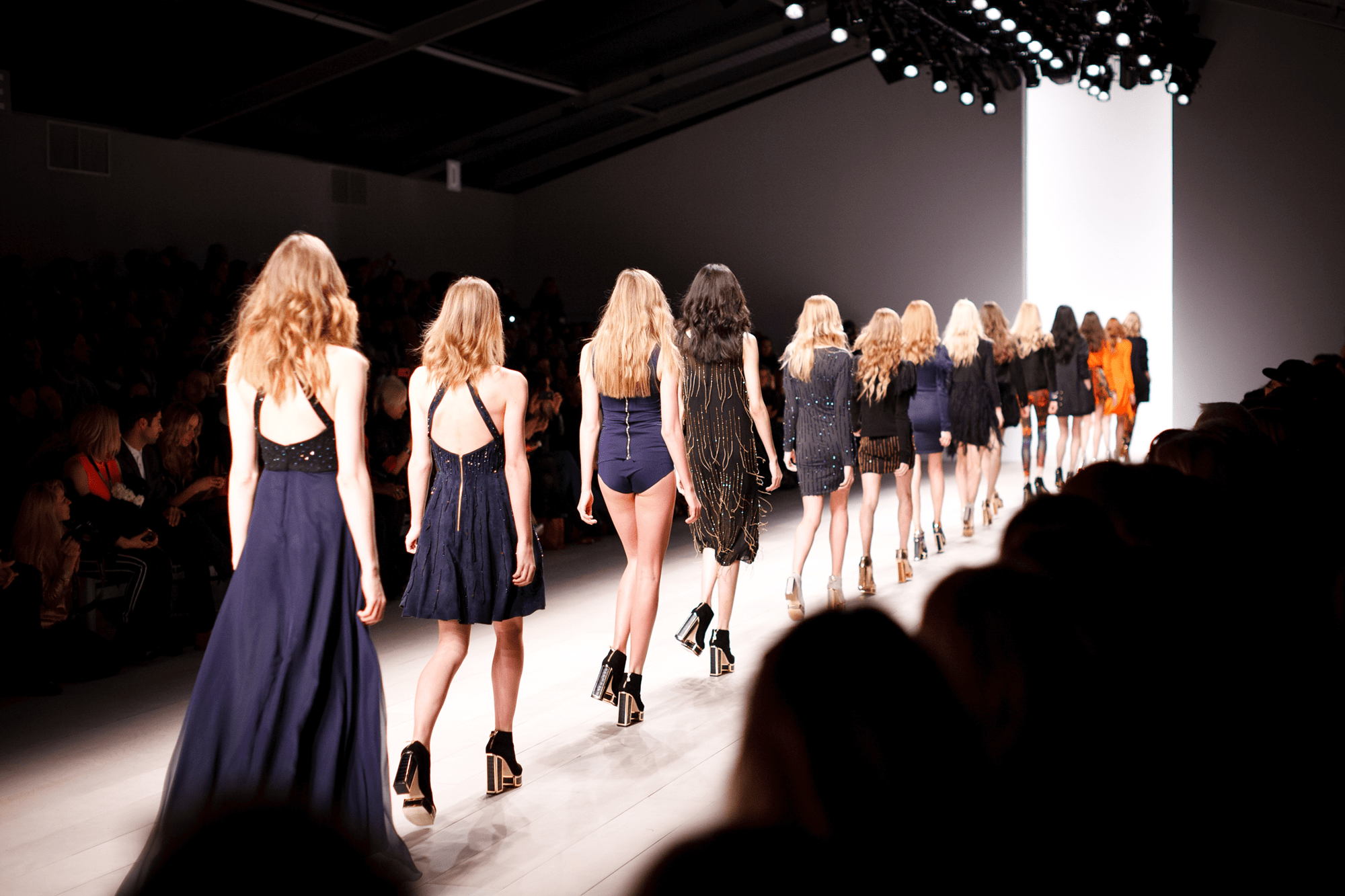 Super-models are and have been hotly discussed as a concept for decades, at least.
Why? First and foremost, because, they sell:
They sell an idea, glamour, the unattainable, a dream…and the latest fashion. Last but not least, the idea of sublime love…
They seem to be the living image of all those childhood fairy tales, the princess of the piece; again the almost unattainable, the 'lady in distress' to be saved.
The prize a man would win and thus suddenly be shot to the top of society from wherever he came, originally.
The woman apparently being a 'princess' or 'queen' in her own right:
Adored, looked-up to – and earning money by the bucketload…
But the downside of this is also very true and thus this post: Too many people take these images still too seriously and especially young ladies and girls tend to try and follow that example – far too often and far too much.
We should remember this, as a well-known TV-personality put it one day, (translated from German):
He spends lots of times behind the scenes in the makeup artists' domain and what they do to the models' faces there would get any used-car dealer into prison…
Since the advent of digital image editing this is even more pronounced, try using a search engine online for terms such as 'digital makeup' or 'digital face lifting': Just one such search comes up with 5.3 million results.
In our modern digital age the spread of such images is fast and almost global: Far too many people every day doubt themselves and their looks and suspect they might not look fashionable, that is 'beautiful', enough.
A big mistake. Because, what happens to people who choose a partner simply for looks is a complete disillusionment as soon as the person becomes known to them in real life.
It is part of that fairy-tale ending we so often presume when not aware (yet) of the image as opposed to reality. I've posted about that too, elsewhere.
Love starts with ourselves. Not with 'eternal, perfect' beauty. But with the friendship we can develop inside for ourselves, a liking, the 'love your neighbour as you love thyself' concept.
I implore anyone who is in doubt about their features:
Think again! Watch, learn, I am sure you will find I am right: 'Winning' someone's love starts with liking / accepting ourselves for what we are.
In recent years some campaigns have been launched for 'real beauty realization'.
But the reverse is there still: TV-Shows about model challenges and searches where young women and increasingly men are cruelly put down in front of audiences for 'not fitting the bill'.
Erich Kästner, German, award-winning poet and writer of the 20th century, put it in a fine poem like this
(used DeepL for English translation in this case, edited manually, for speed):
The dream of face-swapping
When I dreamt what I am about to tell you,
thousands were rushing through that house.
And as if some one commanded it
and their own faces tormenting everyone,
they all took off their faces.
Like taking pictures off the walls for moving
we took our faces away.
And then we held them in our hands,
as masks are held at the end of festivities.
But it was not festive, the place.
Without mouth or eyes, bare as shadows,
each one reached for the other's hand,
until they had faces again.
Quickly and silently the exchange was made.
Each took what he found in the other's hand.
Men suddenly wore children's features.
Women wore beards on their faces.
Old men smiled like concubines.
And then they all rushed, me along with them,
towards the mirror but I couldn't see myself.
The crowd grew wilder and wilder.
One of them had discovered his face!
Shouting, he forced his way through the crowd.
And he cornered his face.
But he did not find it. It remained hidden.
Was I that child with long braids?
Was I that woman with red hair?
Was I one of the bald heads?
Among the mixed-up creatures
I saw none that was myself.
Then I woke up in shock. I felt cold.
Someone was pulling my hair.
Fingers tugged at my mouth and ear.
I realised, as the fear faded,
that the hands were my own.
Of course, I was not completely reassured.
Was I wearing features that did not concern me?
I jumped up hastily and turned on the light,
I ran to the mirror, looked at my face,
put out the light and went to sleep, reassured.