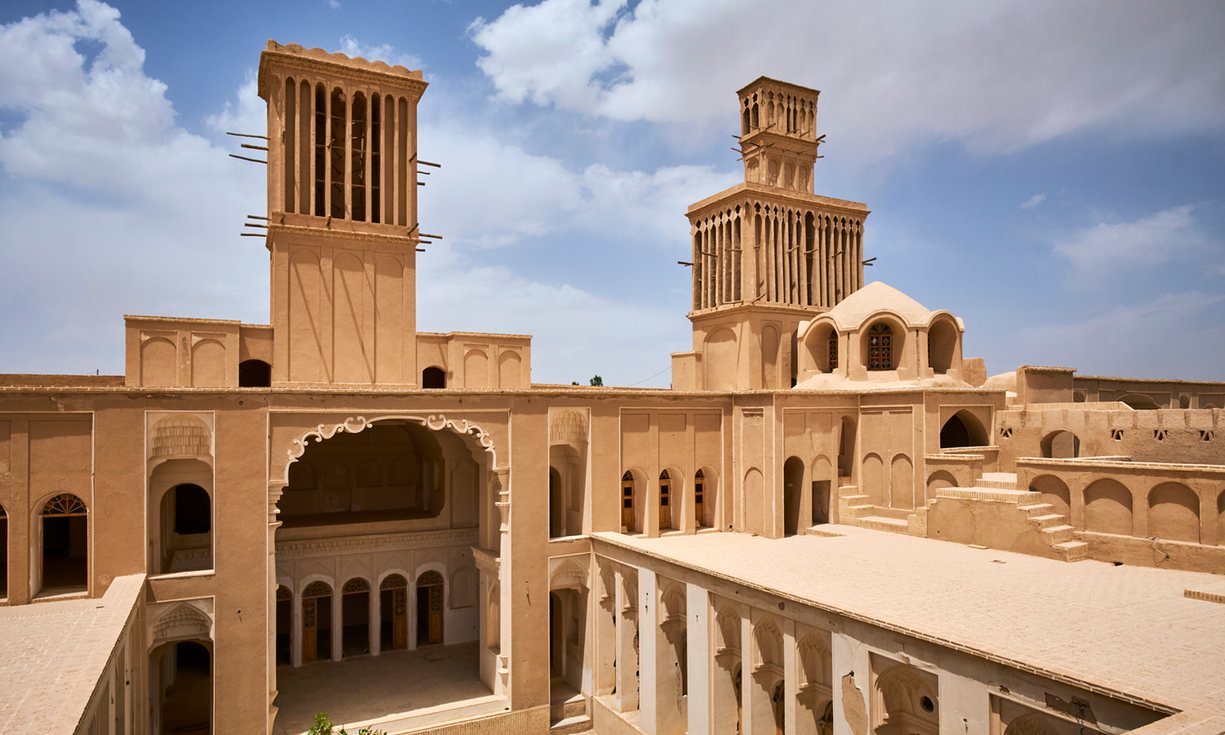 Iran: A wonderful country of thousands of years of culture, tradition and cuisine, as well as a highly developed sense of community; a unique, Indo-European language; some of the most wonderful poems by world-famous poets come from there. Almost all of them were largely apprehended and adopted in new forms by European poets, such as Goethe and his "The West-Eastern Divan".
Hafez who inspired it, also is widely known all over the country of Iran. People put the book of his poems in a central place on the highest festival of the year, 'Nowrooz' – the spring festival dating back over 3,000 years. Or the epicurean poems by Khayyam, to name only two larger-than-life figures.
The main language 'Farsi' (Persian) has been preserved over centuries of being conquered and occupied.
Architecture, crafts, painting, music, hand-knotting of rugs – the finest worldwide – there's almost no field you could mention in arts and crafts that hasn't great works to offer.
One of the oldest religions, root for all theologies that are monotheistic, Judaism, Christianity and Islam, comes from there: Zoroastrianism
Compared to the long history of all of it the Islamic Republic is comparatively young: A little over 40 years ago now, the clerical part of the society took over power. Clerics had always been one part of the power factions throughout Persia's – or by its younger name 'Iran' – long history, especially since the 16th century AC by Western reckoning.
The people now protesting in the streets of Iran and risking their freedom and even their lives have been raised to another movement of protest by the death of a young woman; a student, who was detained by the police for not wearing the 'hijab', the headscarf mandatory to wear for women in public places or in the company of men other than close family.
The civil rights in Iran have been a sad story to say the least ever since the revolution of 1979. Things hadn't been easy before. The Savak, the Shah's secret service was present everywhere.
But things became worse, in many respects, after 1979.
This is a reminder to all who care: Iran is worth it, every day. More civil rights and the basic human rights would be a start.

---
The song above states the reasons for the ongoing protests. Hashtags as sources the singer assembled the Twitter-posts of protesters and made this song called 'baraye' = 'for'…

It was published originally on Twitter or Instagram. It has been retweeted 153 million times, so the information on another retweet I have a URL to. Since I am not a Twitter member myself, I use this post that adequately translates the Persian words with English subtitles on youtube. The singer has been arrested.