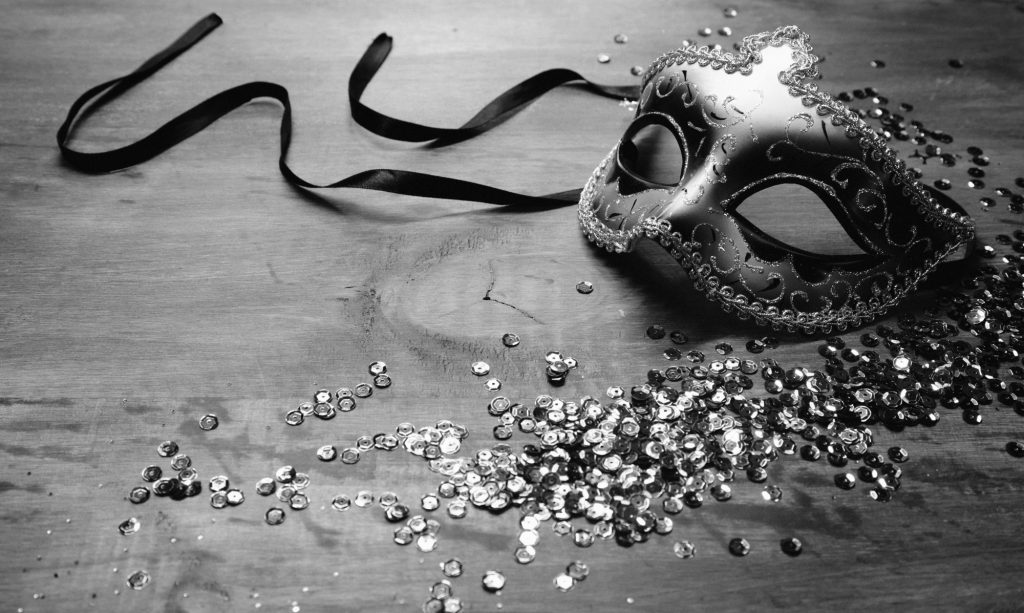 Zeus and Casanova have a lot in common – but they are myths. I've posted about this in different ways a couple of times.
The Starting Point
The mind of too many people is as in a cage. They have learned what is expected of them, what is considered 'good' and 'bad', what is expected behaviour.
They try to comply to the rules. At the same time, they have yearnings, or urges. Popular movies as well as a certain kind of science, at least the widely published one, seem to confirm certain beliefs that have become popular since patriarchy came into being, so basically, since the advent of the big religions whose main premise is:
there is only one god, and 'he' is male.
Male vs Female Lust?
Based on this premise, many ideas have become common knowledge, not to say understanding. And ever since the feminist movement has made clear that women are equal, even superior in some ways… the idea also was commonly and widely accepted: in passion or lust they on the one hand would be – or are – more energetic. On the other hand, they could just as men would, have a passionate relation without 'love' being involved – just as easily.
This little phrase, so quickly written and even said more quickly, is the damnedest misunderstanding, not to say falsehood, that ever came into being among mankind….
Thinking it Through
Why?
Well, again, as I like to do, I'd encourage anyone interested to really think it through:
Where does passion start? In the loins?
No!
That's one of the most dreadful mistakes yet: it does start in the mind! In the brain. With human imagination!
How can that be? Isn't it a bodily reaction? Do not all those researchers of medicine tell us – and have at least for decades – that it is 'just' our hormones reacting?
Hmmmm…. But, I say, as answer, if that was true, how could it be that people so often need more than just a little 'helper' to get excited?
How could it be that people so often seem to 'feel something' – but the day after is grey and full of a certain emptiness?
Because, our good and well-meaning scientists of the order of medicine themselves forget (at least until recently) to get 'cause and effect' into order!
Some, who know a little more about these matters, mostly psychotherapists and -analysts, have learned what is really at the heart of all of it: just that, namely, the heart!
The Steps Involved
The explanation I like to offer here in the form of steps taken, is as simple as possible and should convey the meaning:
A person, man or woman, starts thinking nice and soulful thoughts about another.
The other person is either in the room, and looks nice and soulful – or they are an image in the mind.
The person who started thinking in the first place, begins to embellish thoughts and ideas with more images…
Fireplaces may be involved, scarce clothing, dark hidden corners, secret places, sunny and almost deserted landscapes, etc.
Now, what happens? Their heart starts beating, the breath begins to quicken, the eyes to shine…
And this is the point where not much more would be needed except the object of desire to be present.
NOTE:
Whatever is involved as regards place, location or time of day: the person or persons imagined in it are usually just as excited as the (day)dreamer!
The Beating Hearts
And that is the core of the misunderstanding: people disregard this tiny and yet so crucial detail in their (day)dreams:
'two hearts beating as one'!
That is why anything else tends to end in a kind of practice for gymnasts: something goes missing…
If this continues, and these imaginative people, who stop thinking too early, and constantly hunt for that ultimate experience believing in the idea I mentioned above, namely, that it's 'only the hormones' – they will be disappointed over and over again.
Belief – or Truth?
Some will resign to their (imagined!) fate:
and live the rest of their life in the belief they had missed out on something, since it seemed to come true for others…?
Those others will feel more and more emptiness, need more and more stimulants, because they pretend to the world and to themselves that all is as it should be.
Be brave! Be true to yourself! Even if at first only in private! (So as not to have to admit to it….)
Unfortunately, in this day and age, especially men very often are even laughed at by those who seem to be the impersonation of the ancient mythical god Zeus, purportedly the first Casanova in European culture:
have any woman at a wink…
and live a passionate and fulfilled life. It may have worked for Zeus in the tales, because he was a god; but it will never work that way with human beings, because they are less – and more:
The Gods' Envy
A famous fairy story is that of the gods who envy humans their ability to love. The two gods start to play a game, placing a wager, by using and setting up a man and a woman. The game fails, the wager between them comes to nothing, because: humans can love…
And: it didn't even work for Casanova, really. The – in reality rather easily counted – objects of his desire quickened his pulse every time – and, remember, 'swaggering' is an old, widely known and well-loved method of boasting; but it does not necessarily contain many truths….
So, again, I encourage you, whoever you may be, reading this, man or woman, be true to yourself, to your heart: and find the truth.
Show me a man who knows his own heart – and I'll show you a human being.
---
Author's Note: It is easy to get lost in this day and age – and not just these either. Mankind has been wondering about love and its shapes for – ever. A few books I'd like to recommend as a starting point:
Alexander Lowen: Love, Sex and Your Heart (1988)
Erich Fromm: The Art of Loving (1956)
Steve and Shaaron Biddulph: The Making of Love (1994) – 'Love starts out as a blessing, even a fluke, but it continues as an achievement!'